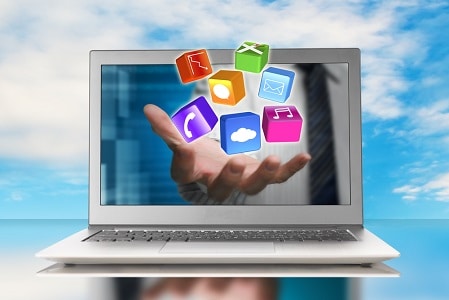 A successful designer is able to combine thorough understanding of a product's functionality with the requirements of the user
Nishant Jain
Being a User Experience (UX) designer is both challenging and exciting. The sheer amount of information one needs to absorb is overwhelming but what one does with it is nothing less than magical. What makes user experience design unique as a career option is that it incorporates a professional's imaginary skills, technical skills and aptitude as a marketer. The outcomes of all these skills clubbed together are products so innovative that they empower people and businesses and aid them in scaling new heights.
A successful UX designer is one who is able to combine thorough understanding of a product's functionality with the requirements of the user. In order to become a designer, one needs to figure out if his/her skills and interests align with this career path. A few basic qualities that need to be intrinsic in a candidate are: ability to create visual representation of an idea, inclination towards simplifying the interaction between users and technology, immense creativity, interest in research and knowledge and skill enhancement.
Work profile
Let's start with a skeletal structure of a UX designer's work profile. The designer organises all the information that needs to be presented on the user interface and align it with findings of the research team. The person then creates a basic design incorporating user preferences and tests them by observing users trying to work on them. The designers also need to maintain and update the application by identifying and repairing imperfections, if any. The final step involves designing the product in such a way that there is no need to train users for the designed programme/ application and is intuitive enough to be used easily.
5 things UX design aspirants need to take note of:
1. Identifying problems/issues
Identifying relevant issues is sometimes more important than coming up with solutions. In order to solve UX-related problems, designers need to have a natural curiosity about people and their behaviours. Candidates need to have deep understanding to analyse and test usability. They should know how to prioritise resources and focus on issues with biggest impact.
2. Affinity towards user-oriented research and surveys
UX is all about designing the complete product experience. Therefore, it requires a lot of research related to user psychology, sociology and design. There is a wide range of UX research methods available. These are attitudinal, behavioural, qualitative, quantitative and contextual. These methods provide insights about what users want and what they actually need. Face-to-face interviews play a major role in doing research and are mainly followed by open-ended surveys to generate data about user behaviour — directly and indirectly. Candidates need to have a thorough understanding of capabilities of a programme, website or application which can be acquired by combination of research and creation.
3. Identifying target audience and modelling products
UX design is about creating captivating experience for users. It is essential to understand who the users are, what they want, and delivering an efficient end product quickly. Candidates should understand that they have to connect the user with the content which makes value proposition an essential skill. Candidates should know how to identify the existing issues, understand their demographics and focus on their goals and motivations to inspire them through a great user experience.
4. Awareness about international products and standards 
A candidate needs to be aware of international standards and products for UX design. The standards are understandings on certain topics which allow designers to codify best practices or set of requirements. An in-depth knowledge about popular UX designs allows candidates to focus on processes and principles to achieve results and have detailed specifications which must be met. They are useful in establishing procedures and evaluating usability of a product.
Some of the international standards are:
– Human Centred Design Process (ISO 13407)
– Ergonomics Requirements for Office Work with Video Display Terminals (ISO 9241)
– Common Industry Format for Reporting Usability Results (ISO/ IEC 25062:2006)
– Web Accessibility Initiative of W3C (WAI)
5. Localising the product
Localisation (l10n) means adapting a product/ application to meet the language, cultural and other requirements of a specific target market. Candidates need to understand that localisation of content impacts user experience and eventually organisation's success. Localisation isn't an added responsibility but a part of the work profile. The challenge here is to keep the look and feel of the product in terms of quality but making it a viable product for the local users in terms of usability. For example, while designing the interface for a music app, it is always beneficial to localise it as per the target market as the user might be interested in listening to songs in multiple languages.
Nishant Jain is the CEO of Design For Use
Resource By:- http://www.techgig.com/tech-news/editors-pick/5-things-you-need-to-be-a-great-UX-designer-42236