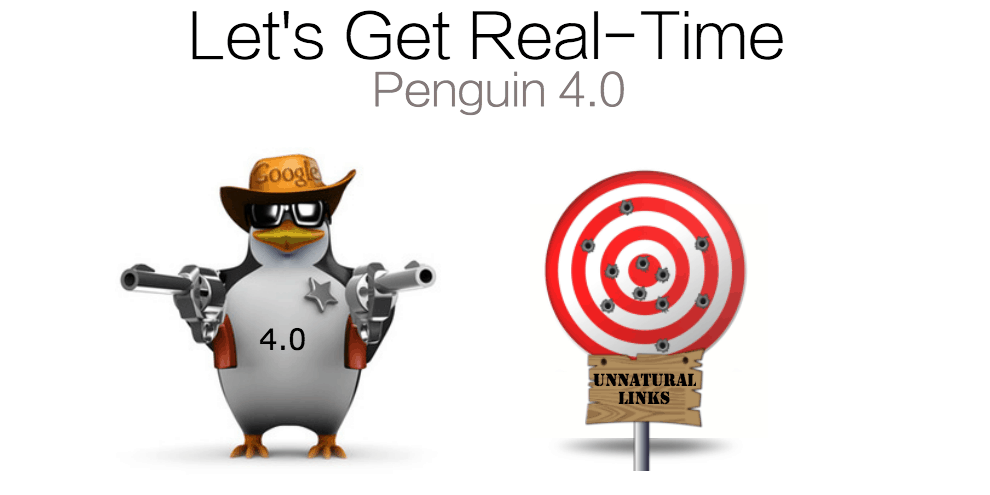 What you need to know about Google Penguin 4.0
Definition
Google penguin is a name used to by Google to refer to an algorithm that it uses to reduce search ranking of websites that are a spam on Google search results. This violation is normally as a result of unauthorised links or accessing the links through networks that are built to improve Google rankings. This concept was first introduced by Google in April 2012. Until September 2016 Google has released over seven penguin updates.
New features on the latest penguin update
Real time
Penguin 4.0 update runs on real time basis therefore the core search algorithm will be re-crawling and re-indexing pages in real time.  With this feature Google doesn't foresee any further penguin update. Initially if a penguin update was released sites that were found to be spamming were knocked out and would wait for the next update to in order for Google to rank them.
Piece meal roll out
Google has launched the Google Penguin 4.0 on piece meal basis. This gives website owners an edge to check their spam messages if Google has sent a notification for something to be corrected. This is a advance preparatory measure to avoid to be found a victim whereas there was a chance to get things right.
Easy trouble shooting
With the Penguin 4.0 update, Google has made it easier to narrow out the specific problem unlike with other updates where Google was hunting for entire website. With this latest update it hunts down specific webpage that has the unnatural links.
Ultimate update
This implies this is the final shot that Google has released. It has solved the limitation of the previous updates and Google doesn't foresee any further updates since the checks will be on real time basis and also the reconsideration request will also be done on real time with its core system.
Recovery tips
Now that penguin 4.0 update is released and run in real time, the question is if your website is found or was found violating, how do you recover your website ranking? The first diagnostic measure is to find out whether your website was hit by the update. There is limited way to check whether your website was affected since Google webmaster portal doesn't show this information. Therefore the diagnostics you run is to check your website traffic a day or two prior the update and a day after the update and compare the traffic. If the traffic has improved then you are a beneficiary of the update. If the traffic has reduced drastically know the update hit you. If the update had no effect on your website traffic then your website wasn't affected.
You can also use tools such as Cognitive SEO, Majestic, Semrush, Open Site Explorer,  and create a disavow file. Then narrow out the non-value links such as;
Sites with Trust Flow and citation below 5/100
Sites with Domain Authority (DA) and Page Authority (PA) below 5/100
Links which are linked to private blog networks.
The list is wide but at least with this few examples you can establish the unnatural links. Copy the domains in a text file and submit to Google Disavow Tool.
If your website was affected the first recovery step is to remove any spam that you might be having. Google will send you messages indicating your spam activity. If you don't have a verified account you can check for these messages in the Google webmaster portal. In the Google webmaster portal there is a tab you can submit a reconsideration request. The catch with this Google Penguin Recovery measure is that the review it's not of human intervention. This means the pardon is not manual. This means it's almost not going to work most of the times, therefore correcting the spam activities remain to be the last and only working resort.
Conclusion
Google Penguin 4.0 is the last update according to Google. This is the best update that will see the challenges that were being witnessed with other releases being a thing of the past. The recovery steps are also on real time basis and this can be described as the best thing to have happened to website owners who care about Google rankings.
The following is a list of the several updates of Google penguin update arranged year wise and their impact on search results.
| | | |
| --- | --- | --- |
| Update | Release date | Percentage of impact on search |
| Penguin 1.0 | April 24, 2012 | 3.1% |
| Penguin 1.1 | May 26, 2012 | 0.1% |
| Penguin 1.2 | October 5, 2012 | 0.3% |
| Penguin 2.0 | May 22, 2013 | 2.3% |
| Penguin 2.1 | October 4, 2013 | 1% |
| Penguin 3.0 | October 17, 2014 | 1% |
| Penguin 4.0 | September 23, 2016 | Real time |